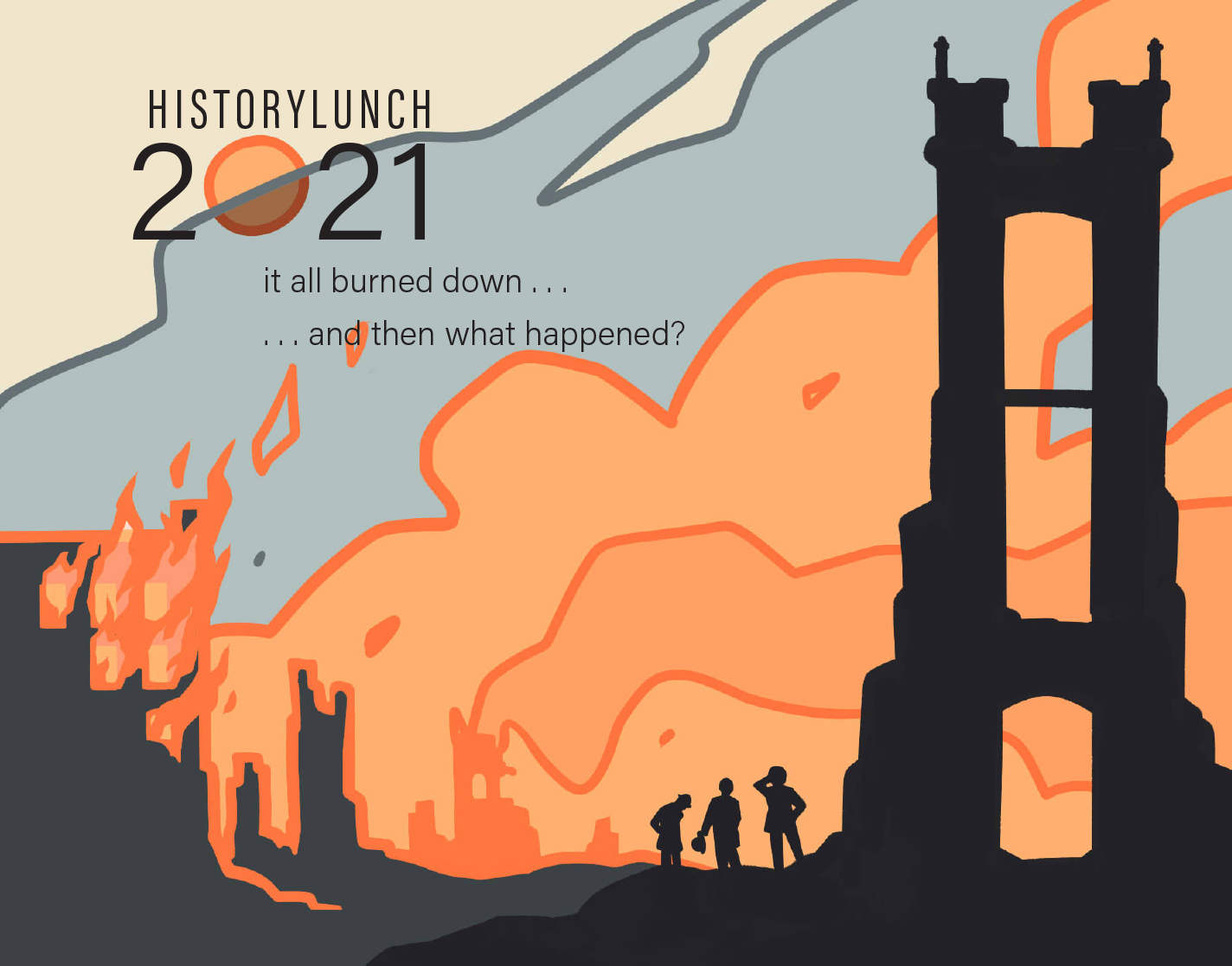 HistoryLunch is coming! 
Thursday, September 23rd, at 11:30 a.m.
Join us in supporting HistoryLink­—a treasure of Washington state history—as we take a look back at these disasters in Washington's past and the remarkable recoveries that followed and consider how the past might guide us as we emerge from COVID-19.
Limited seating at the in-person event at the Rainier Club,
Unlimited space at the virtual event, which will stream on the event page.
Find out more and register at historylink.org/lunch.
Our thanks to Kiku Hughes for the illustration featured above.
________________________________________________

Join MOHAI, HistoryLink, and the Seattle Public Library on the third Wednesday of the month for a discussion about local history—both popular and obscure—and discover something new. Listen to the audio from past History Cafés on the MOHAI site.
MOHAI
860 Terry Avenue North
6:30 - 7:30 p.m.
 
**Did you miss a History Cafe? No problem! You can watch recordings on the MOHAI YouTube channel.** 
Filipino American Labor Activism in the Field and Canneries
April 21, 2021
6:30 to 8:00 p.m.
Online
MOHAI
860 Terry Avenue North, Seattle 98109
How Railroads Brought a Checkerboard Landscape to the Pacific Northwest
May 19, 2021
6:30 to 8:00 p.m.
Online
MOHAI
860 Terry Avenue North, Seattle 98109
Revisiting Initiative 13 and LGBT Activism in the 70s
June 16, 2021
6:30 to 8:00 p.m.
Online
MOHAI
860 Terry Avenue North, Seattle 98109 
_____________________________________________