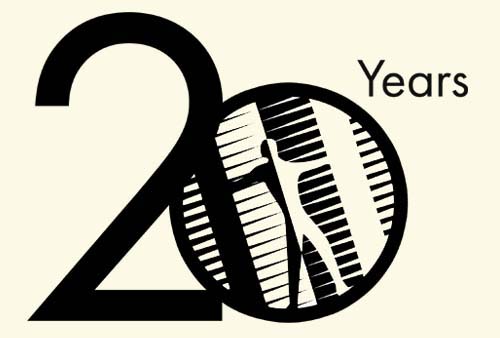 What Came, What Went
HistoryLink has been online for 20 years, and during that time we've been both chronicling Washington's past and documenting history as it happens. This week we look back at a few of the noteworthy events that have occurred in Washington during the past two decades.
In statewide issues, voters approved same-sex marriage and legalized recreational marijuana. Environmental concerns have been addressed, most notably with the removal of the Elwha River dams. But we've also suffered through earthquakes, landslides, forest fires, and extreme instances of dry, hot, cold, and windy weather.
We've seen some major changes in transportation, including new bridges in Spokane, Tacoma, South Park, and across Lake Washington. Bertha dug a new State Route 99 tunnel under Seattle, and the Alaska Way Viaduct started to come down. Sound Transit's Sounder commuter rail service was started between Tacoma and Seattle and was later extended to Everett and Lakewood. Its Tacoma Link light rail system began, followed by the Central Link line connecting Seattle and Sea-Tac Airport. And speaking of airports and aviation, Boeing moved its headquarters to Chicago, and later launched the 787 airliner. Sea-Tac got a new runway, and commercial flight service began at Paine Field in Everett.
This has been a busy time for culture, too. In Spokane, the restored Fox Theatre reopened as the Martin Woldson Theater. The Duwamish Tribe and Tulalip Tribes opened new cultural centers. In Seattle, the Northwest African American Museum opened, and the Wing Luke Museum, MOHAI, and Nordic Heritage Museum got new homes. Seattle also saw the debut of Town Hall and the opening of the Experience Music Project (now MoPOP), the Great Wheel, and the Olympic Sculpture Park. The Seattle Library opened its new Central Library and completed the  successful "Libraries for All" campaign. And the online community welcomed history websites BlackPast.org and Densho.org.
Big Wins, Some Losses
The last 20 years have been quite an exciting time in the world of sports, too. In basketball, the Seattle Supersonics were sold and later left town, but the Seattle Storm went on to not just one, or two, but three WNBA championships. And in college sports, UW's Kelsey Plum made basketball history, while the UW women's team and Gonzaga men's team both played their first Final Four games.
Seattle saw the demise of the Kingdome, which was replaced by Safeco Field (now T-Mobile Park) and Seahawks Stadium (now CenturyLink Field). The Seattle Mariners enjoyed some winning seasons and record-breaking performances, and also held some fond farewells. And although the Seattle Seahawks lost their first visit to the Super Bowl, they won big a few years later, which resulted in the biggest victory parade in Seattle history.
Seattle got a new Major League Soccer franchise, and seven years after its debut the team won its first MLS Cup. And finally, the city recently received a new NHL hockey franchise. The team hasn't even been named yet, but you can be sure that HistoryLink will be there to capture its history as we move forward into our next 20 years.
Want to be notified when we update This Week Then each week? Please subscribe to our free weekly newsletter, which also includes other historical info and news you might find interesting.