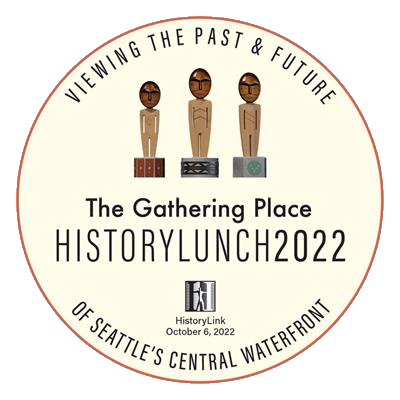 Four Seasons Hotel Seattle • 10.06.2022 @ 11:30 AM
After more than 100 years of dreaming, we will have a new central waterfront park, where people can gather to continue old traditions and create new ones.

Join us on October 6 at the Four Seasons for HistoryLunch as we look at how the stories of Dzidzilalich and Seattle are woven together, and marvel at an immersive experience that will reveal the Waterfront Park to come.

We promise you a program you will never forget! 
Register at HistoryLink.org/Lunch
Can't attend? Donations are welcome