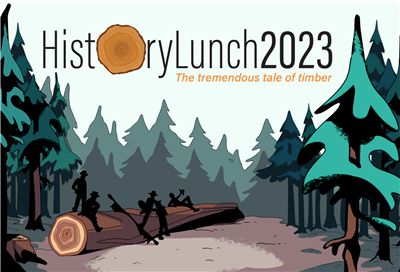 HistoryLunch was a smashing success!
We had some fun with forestry puns, heard many great stories from Michael Sullivan and some beautiful saw playing by Anita Orne, and saw gorgeous carvings from Tulalip carvers Ty Juvinel and Mitch Matta. Thank you to our emcee Rosette Royale and everyone who made the lunch so wonderful. 
Check out some great photographs from Studio DeBell here.
The funds we raised will support our ongoing work
to build and improve HistoryLink.org. 
Thank you!
Couldn't attend? You can still donate online!